WeChat Wi-Fi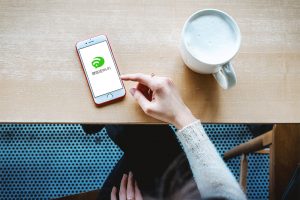 Would you like to offer a free Wi-Fi hotspot for your customers but you do not want to deal with complicated connections and passwords which change constantly and confuse your costumers? Then installing your Wi-Fi connection through WeChat is the best option for your business. When your customers will enter your store they will only need to scan a QR code to access the Wi-Fi network provided by you, the password? Just a simple like to your WeChat page.
By implementing a simple free-of-charge Wi-Fi connection, you will not only attract more visitors, but you will build a following of brand ambassadors on Chinese social media who will be happy to recommend your store to their contacts once back in China.
If you have travelled abroad you will know how expensive it may become to turn your data on to surf the internet, and very often, free Wi-Fi hotspot are becoming harder to find or are not that "free" anymore. Being internet access, on the other hand, has become a necessity for every solo or group traveller who need to find information of any kind and keep contacts with people back home. Do you need to check the opening hours of a certain museum? Would you like to call a taxi? Do you want to book a restaurant or a hotel room? Nowadays all these activities require you to have a stable internet connection.
Offering a Wi-Fi connection in your store will make it a must-visit destination, not to mention the benefits that this could bring to your business as people share pictures and their location on the most popular Chinese social media platform and attract more and more visitors to your physical location and followers to your WeChat Public Account.